An Accelerated Course for Day Trading the Futures Market within 5 Weeks
What Are The Benefits of Trading Futures over Stocks?
"There are many reasons traders are choosing to move beyond stocks into futures trading including:
Lower Capital Required - While opening a margin stock trading account requires at least a $25,000 balance to actively day trade, you can open and day trade a futures account with under $500.
Highly Liquid Markets - Futures markets are highly liquid making it easier to execute a trade quickly and at a desired price.
Level Playing Field - Futures markets are centralized and consolidated whereas equity markets are fragmented and much less transparent.
Trade the Entire Market - Equity index futures allow you to trade an entire market versus picking & choosing from countless individual stocks.
Trade Around the Clock - Compared to stocks & ETFs which have a regular trading session of only 6.5 hours 5 days a week, futures products trade nearly 24 hours a day, 6 days a week "(NinjaTrader.com)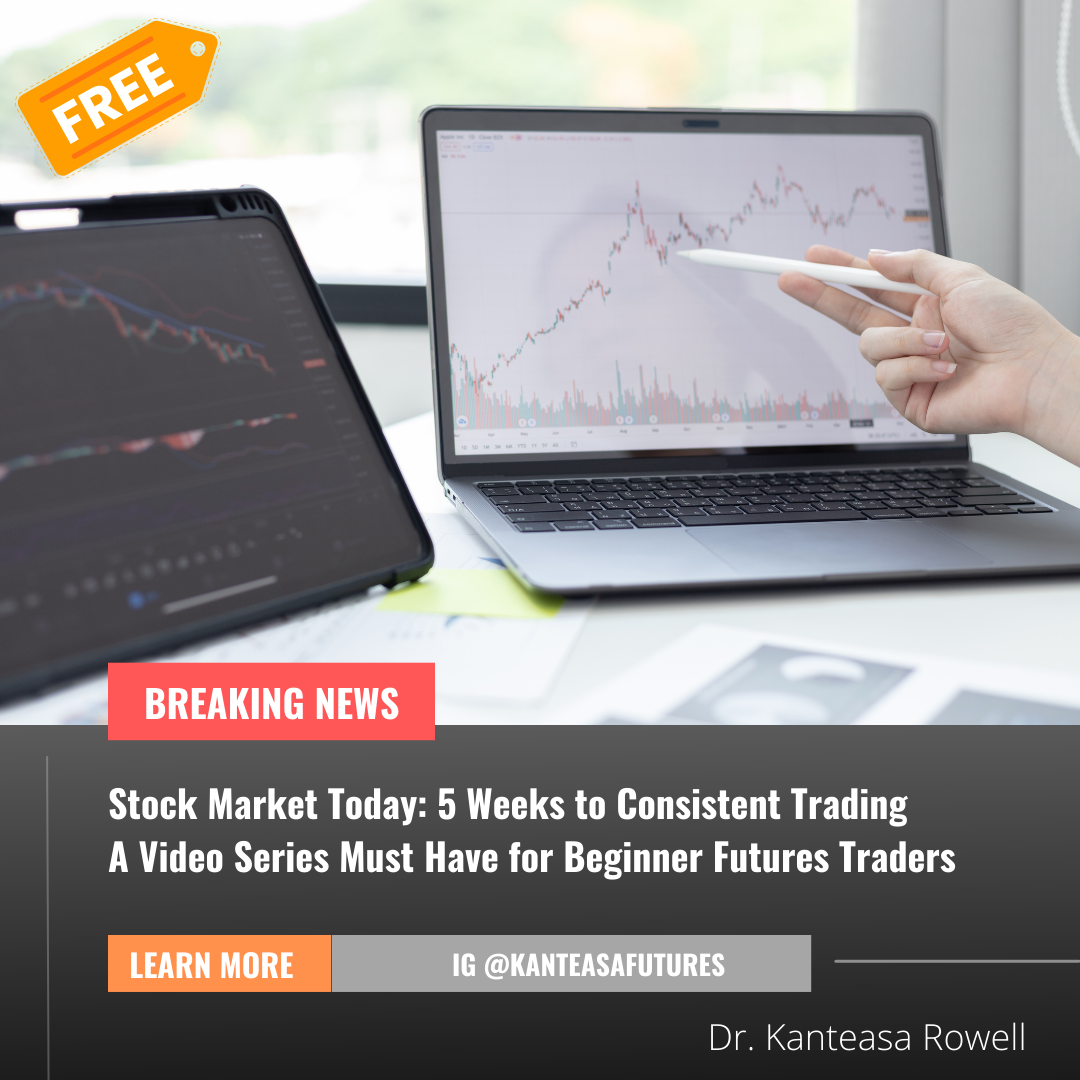 Beginner's Guide to Trading Futures

Thank you for visiting our page. This FREE resource is designed to assist you in getting off to an excellent start trading the Futures market. Click the link below to retrieve your copy. See you at the TOP!
ABOUT THIS COURSE


The course is designed for individuals that desire to learn how to trade the Futures Market.


The 5-Week course is also designed to teach students how to increase their trading consistency in the Futures Market.
Gentle Reminder: Join the Private Student Discussion/Collaboration group upon receiving your access link.


Week 5 is designed for a full week of live trading.
What is Covered in the Course?
Week 1: Psychology of Trading and Mindset                                                                        
Week 2: What is the Futures Market, Money Management,
Fundamental Analysis                                                                                
Week 3: Charts: Technical Analysis                                          
Week 4: Moving Averages and Choosing a Setup                              
Week 5: Live Trading, Course Survey  
*Inductions into the $1K Per Day Team once requirements are met.                       
What Are The Students Saying?


Strengths of the Course
11/26/21 The Instructor is amazing!!! The material simplifies what could otherwise be a complex topic. Short, sweet, precise and to the point. This was a pleasure. Thank You!
12/23/21 This course helps beginners get into trading as easy as it could be especially using moving averages.
1/4/22 The information is very potent, it does not contain a lot of fluff or unnecessary details. You get to the meat and potatoes of the skill quickly.
1/8/22 The amount of information.
1/13/22 Detailed Information and Examples. An instructor who is never out of reach.
1/18/22 The focus on the mental/psychological part of trading, the live trading sessions, and the trading preparation worksheet.
1/25/22 The course guide, setup videos and eye training
Support for Students
11/26/21 Since the course is so precise & step-by-step, I don't think it would hurt to mention:
-Minimum PC Requirements for NT8
Windows 8.1, Windows 10, Windows 11, Windows Server 2012 or later
1 gigahertz (GHz) or faster 32-bit or 64-bit processor
2GB RAM
-Apple Mac IOS compatibility issues with NT8
1/4/22 This training course is very thorough and it is packed with helpful information. I would build upon the training by adding a few more eye training videos with the key set-ups listed and outlined.
1/25/22 I prefer sound on videos that are showing setups (sound and visual works best for me) I would recommend someone to make sure they read the entire course guide before getting started. (something I didn't do)
*Testimonials appearing on this website may not be representative of other clients or customers and is not a guarantee of future performance or success.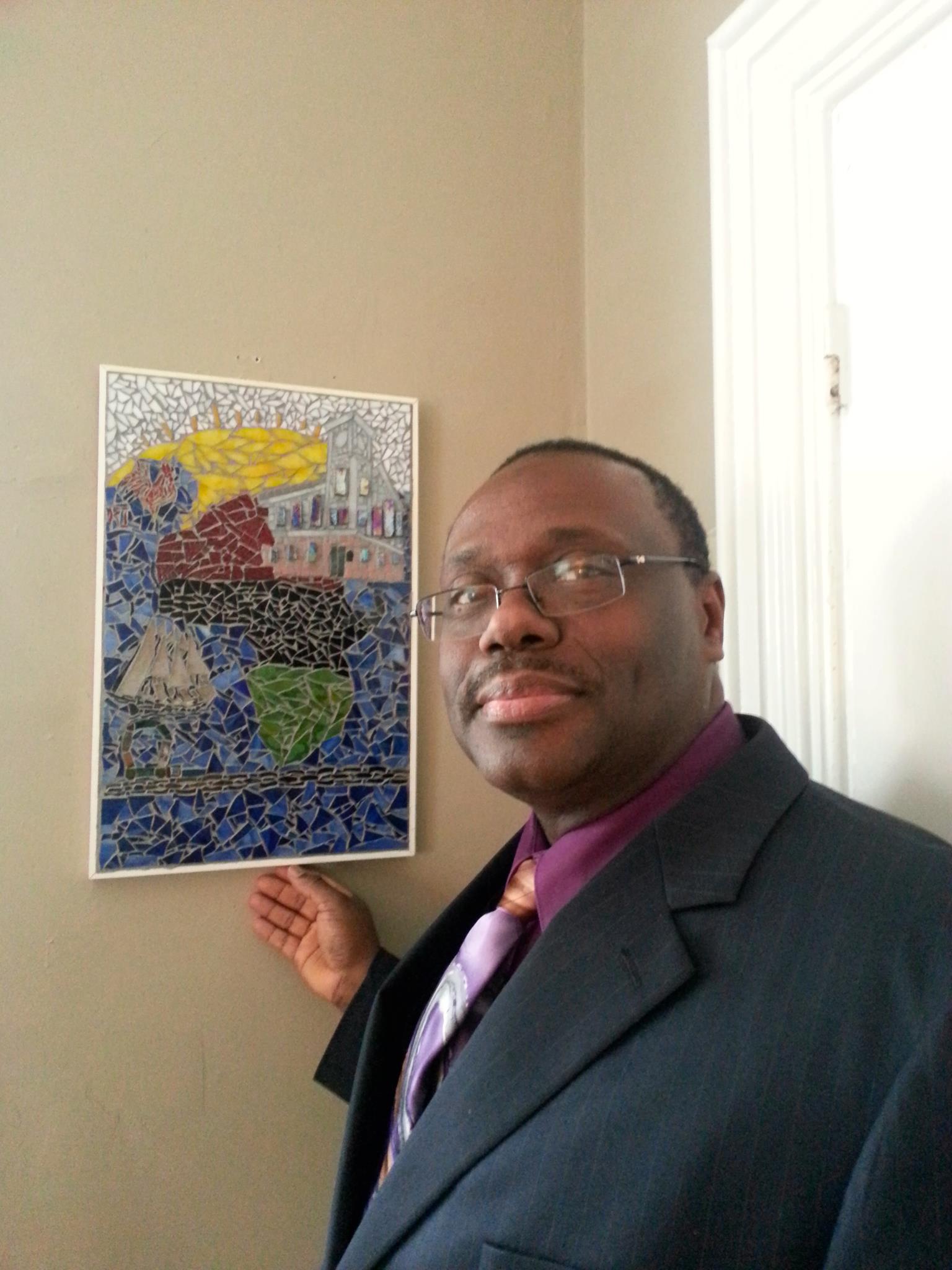 "These few days have been more enlightening than most literature I have read or trainings I have attended on Day Trading. The simplicity with which you have presented this material is magnificent."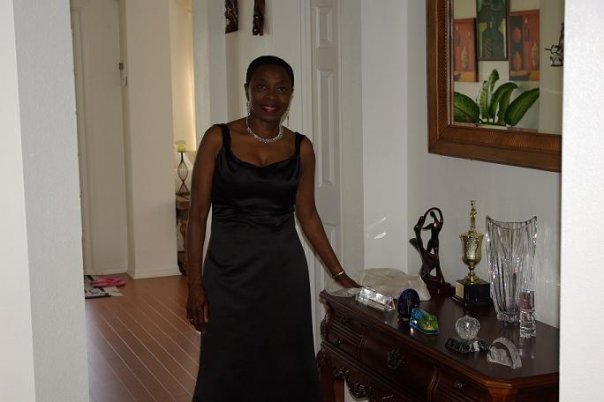 "Trading Challenge where leading is supported by constructive feedback with positive attitude. Sit back and enjoy the ride to learning."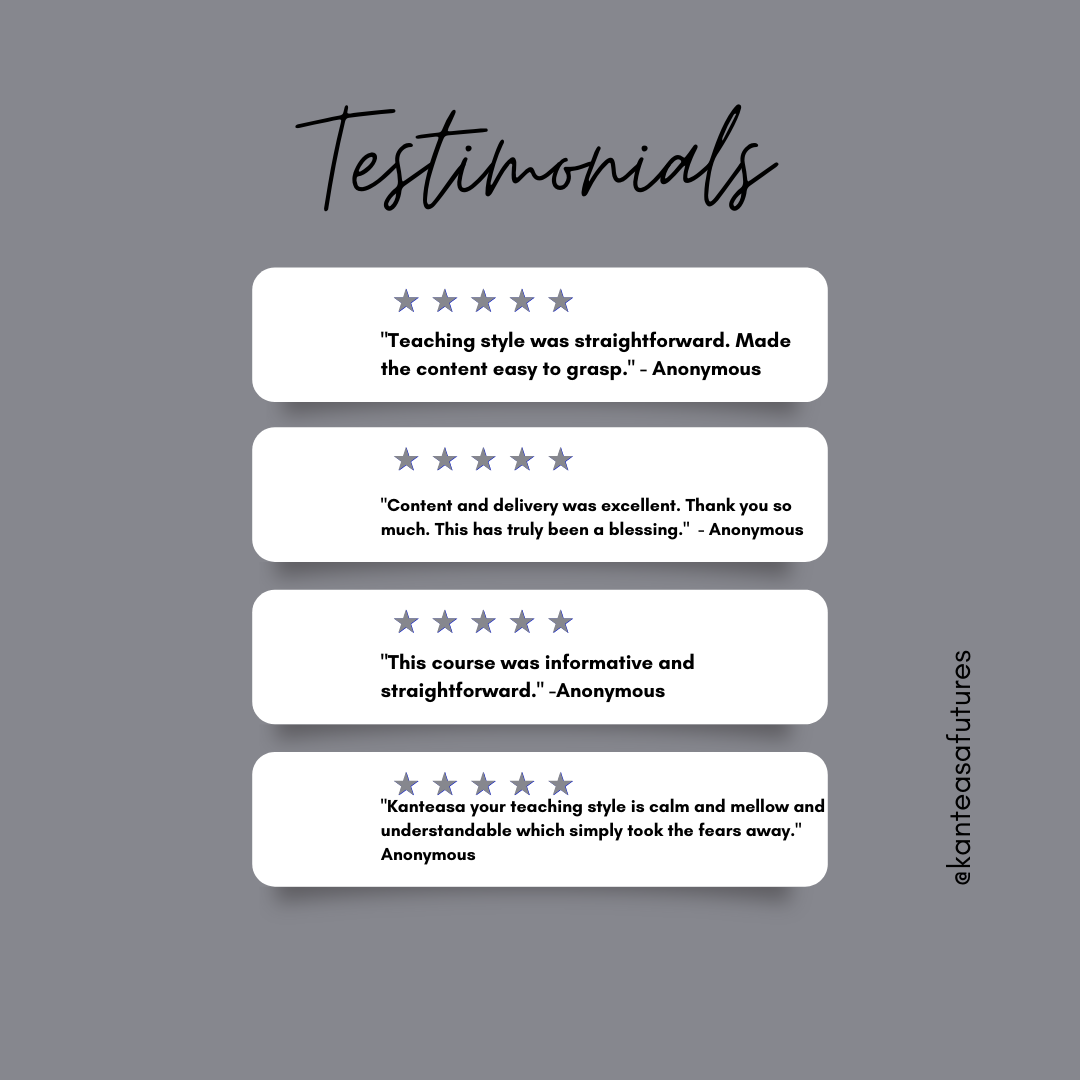 "Teaching style was straightforward. Made the content easy to grasp." - Anonymous
"Content and delivery was excellent. Thank you so much. This has truly been a blessing." - Anonymous
"This course was informative and straightforward." -Anonymous
"Kanteasa your teaching style is calm and mellow and understandable which simply took the fears away." -Anonymous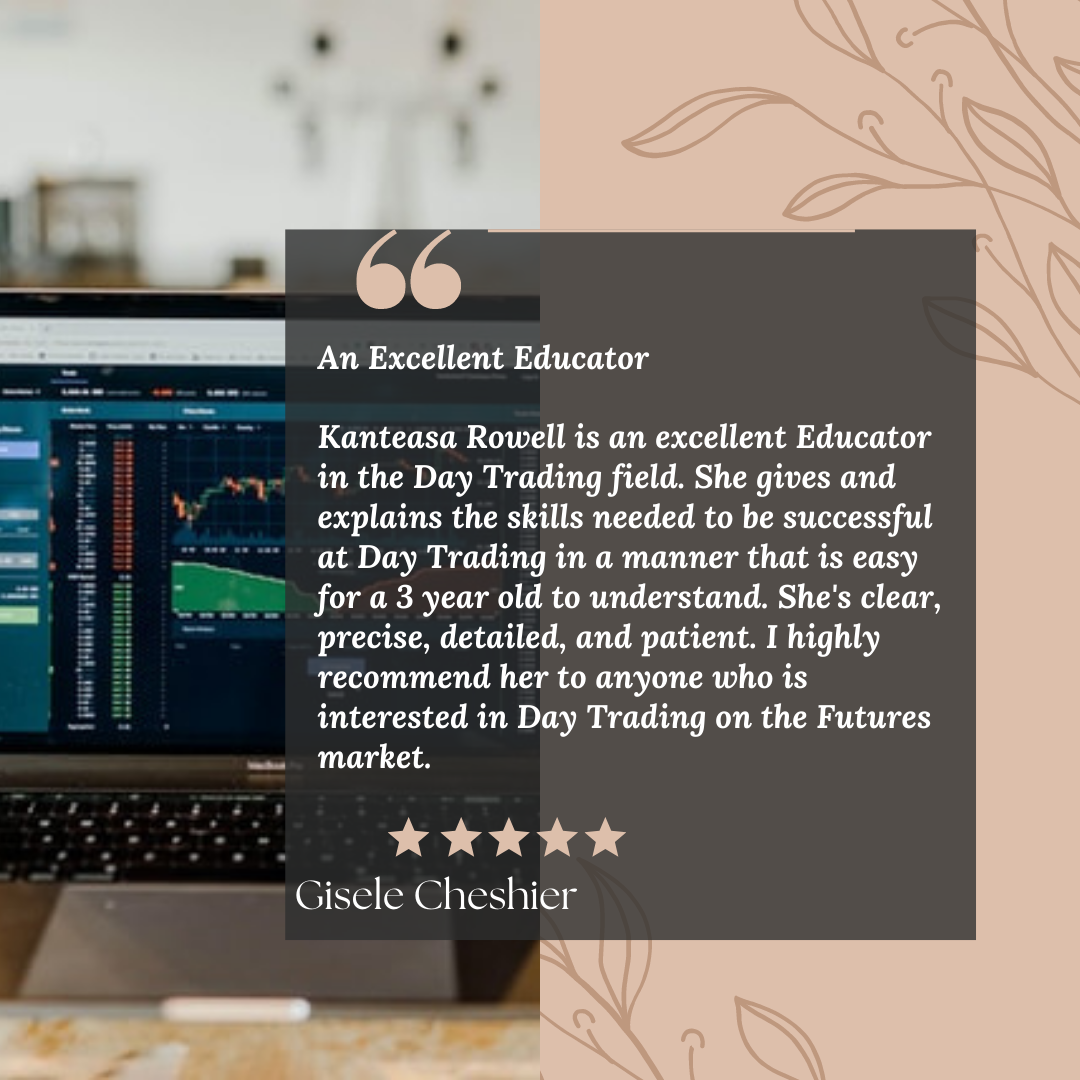 An Excellent Educator
Kanteasa Rowell is an excellent Educator in the Day Trading field. She gives and explains the skills needed to be successful at Day Trading in a manner that is easy for a 3 year old to understand. She's clear, precise, detailed, and patient. I highly recommend her to anyone who is interested in Day Trading on the Futures market.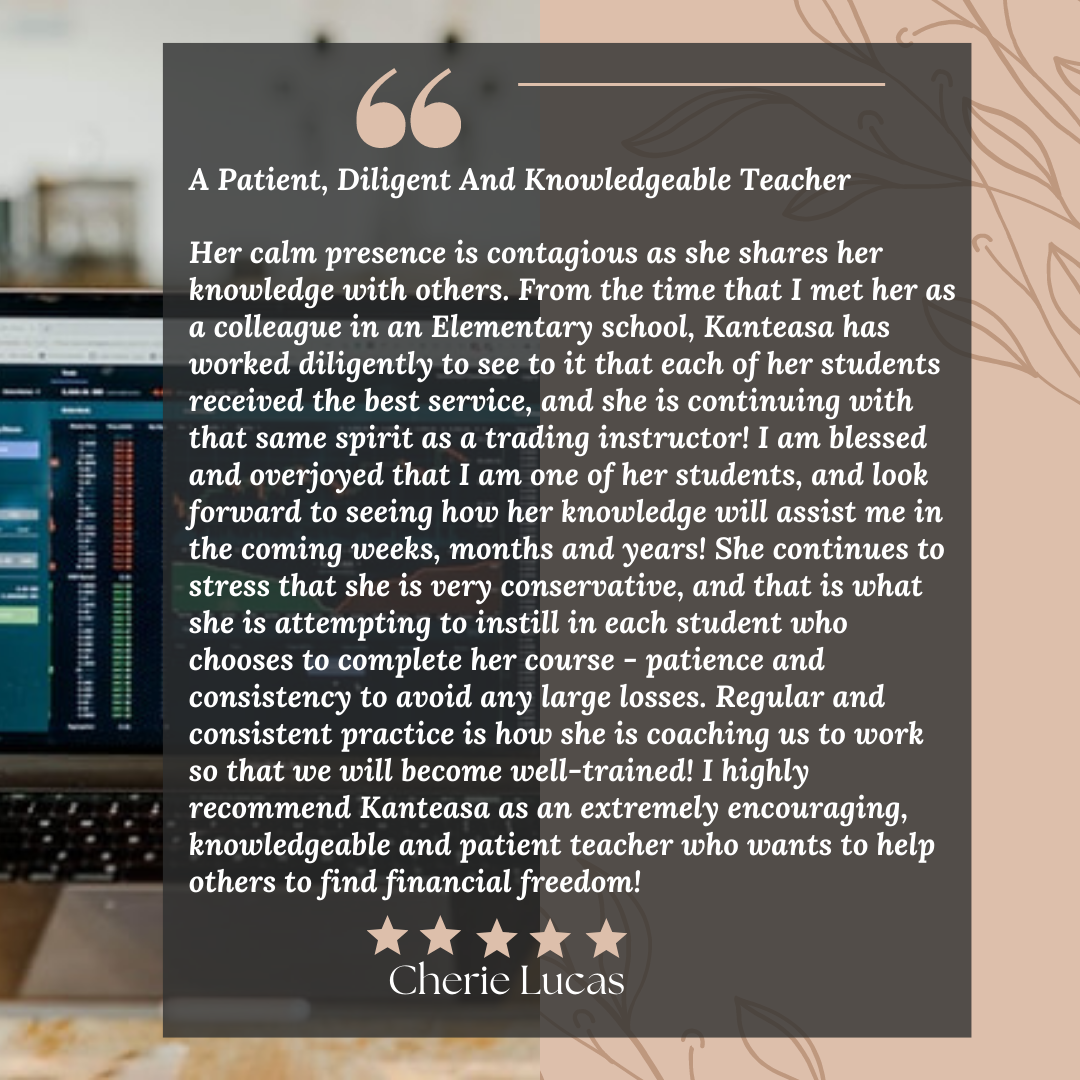 A Patient, Diligent And Knowledgeable Teacher
Her calm presence is contagious as she shares her knowledge with others. From the time that I met her as a colleague in an Elementary school, Kanteasa has worked diligently to see to it that each of her students received the best service, and she is continuing with that same spirit as a trading instructor! I am blessed and overjoyed that I am one of her students, and look forward to seeing how her knowledge will assist me in the coming weeks, months and years! She continues to stress that she is very conservative, and that is what she is attempting to instill in each student who chooses to complete her course - patience and consistency to avoid any large losses. Regular and consistent practice is how she is coaching us to work so that we will become well-trained! I highly recommend Kanteasa as an extremely encouraging, knowledgeable and patient teacher who wants to help others to find financial freedom!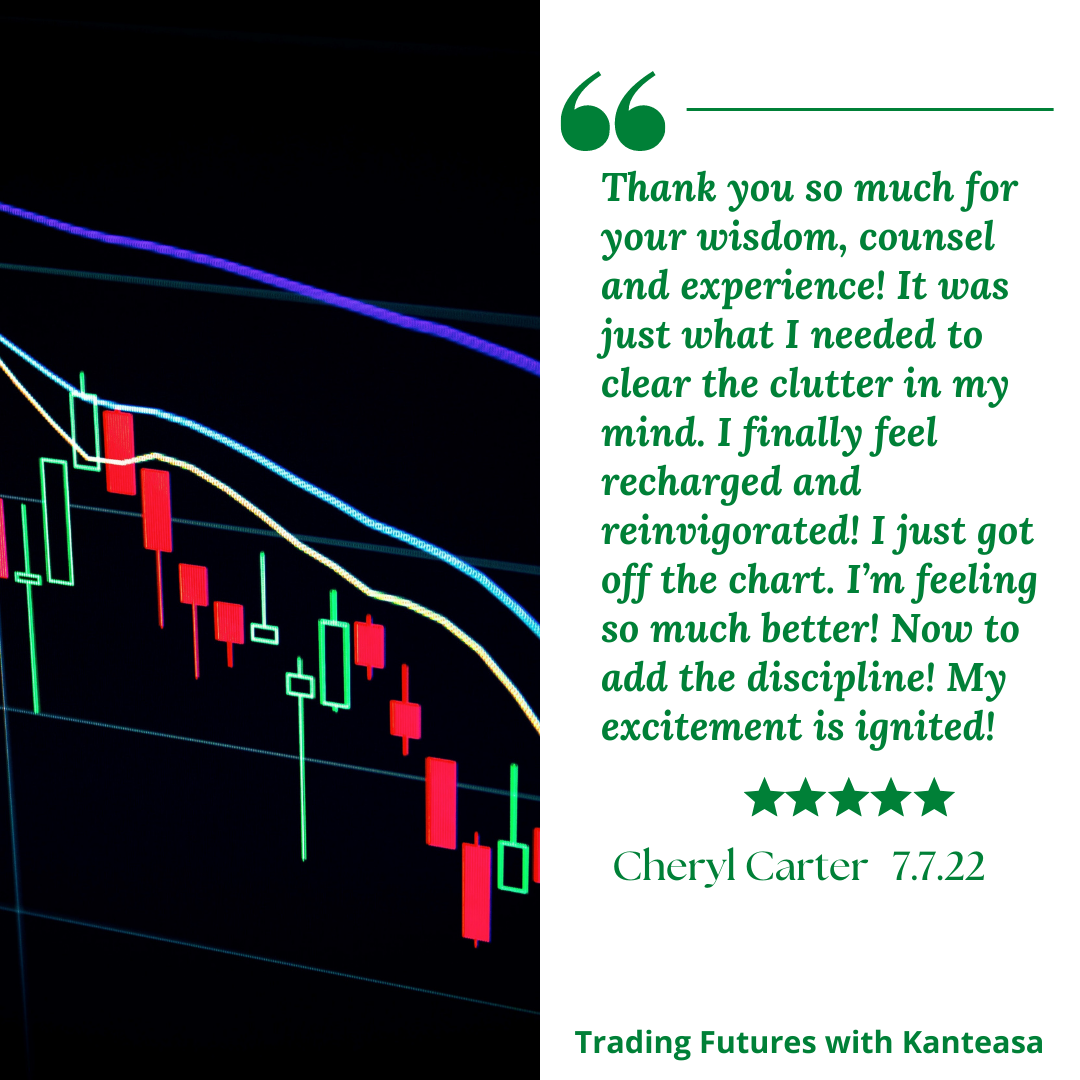 Thank you so much for your wisdom, counsel and experience! It was just what I needed to clear the clutter in my mind. I finally feel recharged and reinvigorated!
I just got off the chart. I'm feeling so much better! Now to add the discipline!
My excitement is ignited!🙌🏾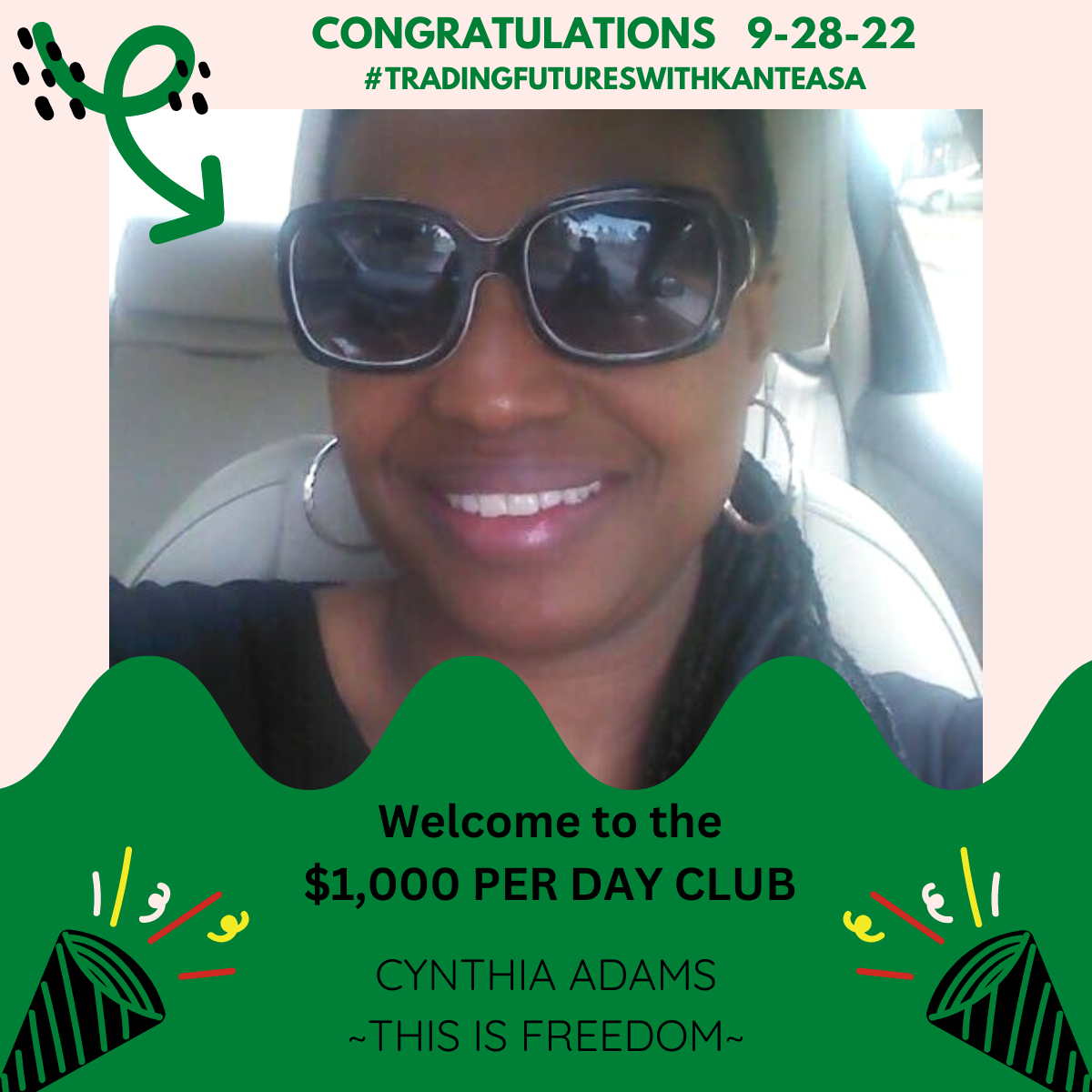 This is crazy!
"This is crazy! $1000.00 in 49 minutes.!!!!!! No way. I'm pinching myself!!
That was with 2 orders. I'm not doing anything crazee!!! You said it could be done, I trusted the process."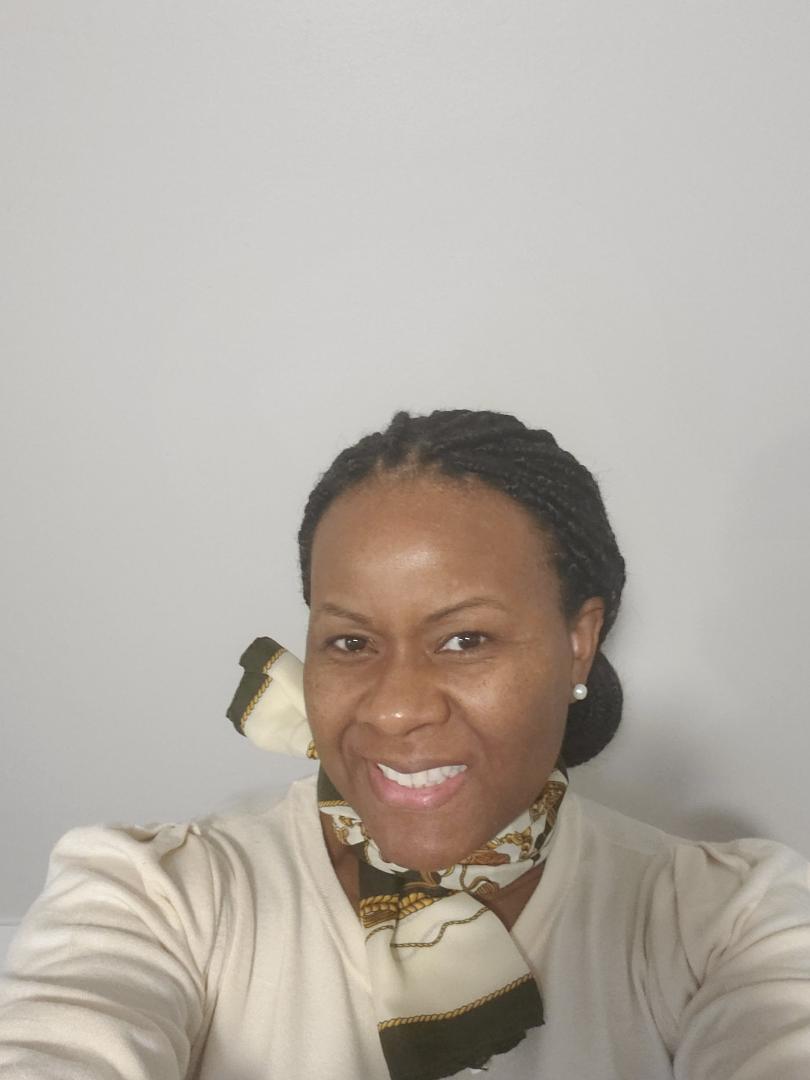 Hi, I AM
Kanteasa

Rowell Ed.D. I AM a Master Futures Trader and Trainer.




ABOUT ME


20+ years educator.
I taught graduate courses in both the college of business and college of education including doctoral courses, former school, district, and state administrator

and I'm able to clearly convey the contents of this course to allow you grasp the concepts in minimal time. 


In 2017,
I traded the Futures Market alongside a full –time job. It can be done! I am the proof! Afterall, I earned a 2021 Futures Trader of the Year Plaque!


I look forward to guiding you to accomplish your goals trading the Futures Market. Much success to you! Let's TRADE!
- Kanteasa
Refund Policy
Our goal is to exced your expectations.
Refunds are not available for any of our courses. However, if you require additional assistance, reach out to our support team in the Private Student Group.
Our Recommended Trading Platform
NinjaTrader® is our #1 recommended trading software platform preferred by traders worldwide including our clients. 
Download NinjaTrader & receive immediate FREE access to:
·      Real-time futures data
·      Unlimited real-time forex data
·      Advanced charting
·      Trade simulator
·      Strategy development and backtesting
·      Connect to NinjaTrader Brokerage, Interactive Brokers, TD Ameritrade & more…
NinjaTrader's award-winning trading platform is consistently voted an industry leader by the trading community. Featuring 1000s of Apps & Add-Ons for unlimited customization, NinjaTrader is used by over 500,000 traders for advanced market analysis, professional charting and fast order execution.
For new traders, start preparing for the live markets with a free trading simulator featuring real-time
market data.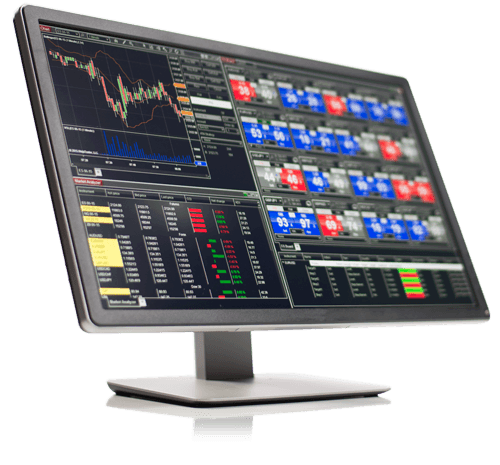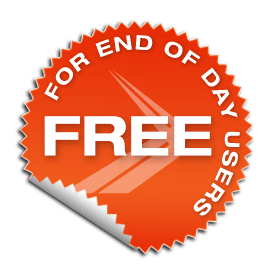 Our Recommended Market Data Feed
Kinetick® delivers reliable, fast and cost-effective market data to help level the playing field for active traders.  Take advantage of unfiltered, real time quotes for stocks, futures and forex that exceed the expectations of the world's most demanding traders, like us!  
Get started with FREE end-of-day historical market data directly through the NinjaTrader platform and learn how you can significantly reduce CME Group Globex exchange fees on real-time market data with Kinetick.
Check your inbox to confirm your subscription
DISCLOSURES
Risk disclosure:
Futures and forex trading contains substantial risk and is not for every investor. An investor could potentially lose all or more than the initial investment. Risk capital is money that can be lost without jeopardizing ones' financial security or life style. Only risk capital should be used for trading and only those with sufficient risk capital should consider trading. Past performance is not necessarily indicative of future results.
Hypothetical Performance disclosure:
Hypothetical performance results have many inherent limitations, some of which are described below. No representation is being made that any account will or is likely to achieve profits or losses similar to those shown; in fact, there are frequently sharp differences between hypothetical performance results and the actual results subsequently achieved by any particular trading program. One of the limitations of hypothetical performance results is that they are generally prepared with the benefit of hindsight. In addition, hypothetical trading does not involve financial risk, and no hypothetical trading record can completely account for the impact of financial risk of actual trading. for example, the ability to withstand losses or to adhere to a particular trading program in spite of trading losses are material points which can also adversely affect actual trading results. There are numerous other factors related to the markets in general or to the implementation of any specific trading program which cannot be fully accounted for in the preparation of hypothetical performance results and all which can adversely affect trading results.